WHAT TO DO IN A

PLUMBING EMERGENCY
Take These Very Important Steps
Not every plumbing problem is a major emergency.
But sometimes…it is. In a plumbing emergency, you need to act fast. When a pipe breaks and your house is flooding…that means it's go time!
1.
SHUT OFF THE WATER — Locate and turn-off (counter-clockwise) the "water supply" valve for the broken fixture (toilet, faucet, washer, etc.)
2.
SHUT OFF THE MAIN VALVE — If the problem goes beyond a single household fixture (a broken pipe or leak you cannot see), locate the MAIN water shut-off valve for your house.
3.
CALL FOR HELP — Be very clear that you have a real emergency. This is a job for a highly-trained professional and there's no time to loose!
call the emergency plumbers at boyd
Our emergency plumbers are available 24-hours—so you always have the plumbing help you need. Call Boyd Plumbing at the first sign of a leak—you might just save yourself thousands in home damage.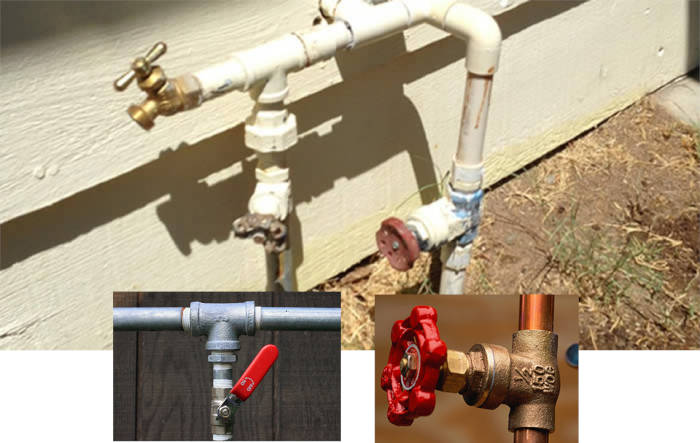 HOw to LOCATe THE MAIN WATER VALVE
When a toilet leaks, it is easy to reach behind the tank to shut off the water...but what happens when you don't know where the leak is coming from? In these cases, you need to locate and shut off the main water valve. Here are some hints for locating your main water valve:

- The valve is most likely on the side of your home facing the street.
- Your shut-off valve location is likely detailed in your home inspection report. You can consult this document to know where your valve is in the case of a plumbing emergency.
- While most shut-off valves are outside along the perimeter of the house, you might also find your valve inside, near your property line, or buried.

A plumbing professional can help you find your hidden main water valve.